World Cancer Day, organized by the Union for International Cancer Control (UICC) and celebrated each year on February 4th, is an opportunity to rally the international community to end the injustice of preventable suffering from cancer.
At CarePoint Health our mission is Treating with compassion and leading with innovation, we improve the health of the communities we serve.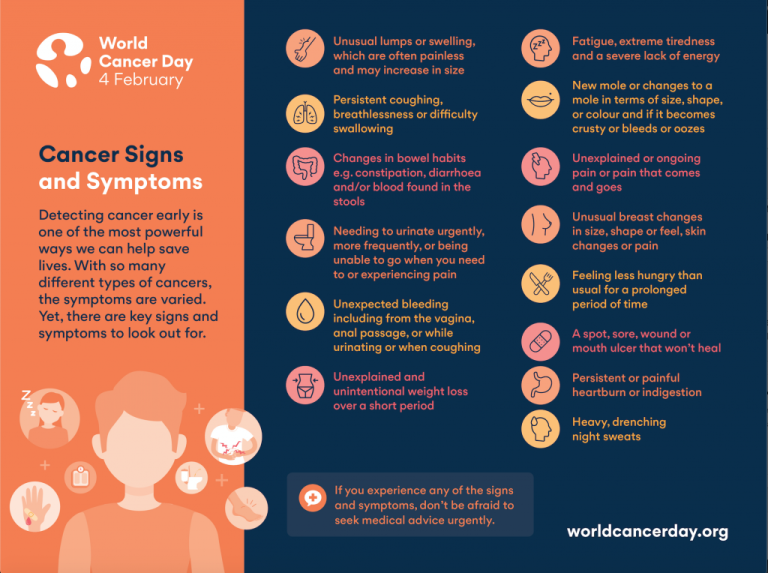 We are here to improve the lives of our cancer patients. For us that means offering a full spectrum of cancer care services including prevention, diagnosis, treatment and wellness.
We believe cancer care goes beyond treatment. It's why we provide our patients and their families with advanced diagnosis and early detection techniques, as well as education and screenings that help reduce the risk of cancer.
Passionate and committed world-class oncologists—trained at renowned cancer centers—care for our cancer patients. These experts provide the latest treatments as outlined in national guidelines resulting in better outcomes for patients.
CarePoint Health facilities—Bayonne Medical Center and Christ Hospital in Jersey City—are the only two accredited cancer programs in Hudson County. This accreditation comes from the American College of Surgeons Commission on Cancer and demonstrates our commitment to provide high-quality, multidisciplinary, patient-centered cancer care.
We invite you to explore our coordinated approach to the diagnosis and treatment of cancer and services designed to support you, such as:
Patient navigation
Nutrition
Rehabilitation
Genetic counseling
Palliative care
Social services
Our approach focuses on you as a whole person, attending to your medical, physical and emotional needs.
Cancer can cause many different symptoms. We provide a range of highly accredited laboratory services for the diagnosis of cancer. Our pathology lab is CAP certified and our radiology services are ACR accredited.
We provide both inpatient and outpatient cancer services and treatments. Our board-certified surgical, medical, and radiation oncologists, specialized oncology nurses, social workers, rehabilitation team, palliative care nurses and nutritionists all work together to provide you with top-quality treatment services.
Our facility has invested in the very latest radiation and imaging equipment to provide innovative cancer care.
Extensive support services and resources are provided for you and your family including rehabilitation, wound care, support groups, nutrition counseling, palliative care and more.
January is Cervical Health Awareness Month
Cervical cancer can often be found early, and sometimes even be prevented, by having regular screening tests. If detected early, cervical cancer is one of the most successfully treatable cancers. Although cervical cancers start from cells with pre-cancerous changes (pre-cancers), only some of the women with pre-cancers of the cervix will develop cancer.
The goal of cervical cancer screening is to find pre-cancer or cancer early when it is more treatable and curable. Regular screening can prevent cervical cancers and save lives. The tests for cervical cancer screening are the HPV test and the Pap test. Pre-cancerous changes can be detected by the Pap test and treated to prevent cancer from developing. The HPV test looks for infection by high-risk types of HPV that are more likely to cause pre-cancers and cancers of the cervix. HPV infection has no treatment, but a vaccine can help prevent it.