Executive System Leadership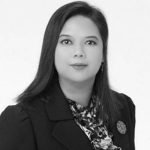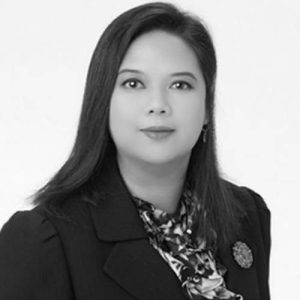 Marie T. Duffy, DNP, FNP-BC, NEA-BC, FACHE
Chief Hospital Executive – Christ Hospital |
EVP System Clinical Integration and Standards - Carepoint Health
Dr. Marie T. Duffy is a seasoned Healthcare Executive with proven transformational leadership at a number of diverse organizations. She currently leads CarePoint Health – Christ Hospital as the Chief Hospital Executive.
Before joining the CarePoint Health System in 2014. she was the Chief Nursing Executive and Associate Administrator at Inova Mount Vernon Hospital in Alexandria. VA. which is part of Inova Health System. the largest healthcare system in Northern Virginia/Washington DC Metro area. Prior to that, Dr. Duffy was Vice President of Patient Services at Hoboken University Medical Center. She has held numerous senior leadership roles at the Franciscan Health System of New Jersey, Bon Serours New Jersey Health System and the Hoboken Municipal Authority for Hoboken University Medical Center.
Marie has an excellent background in growth, system integration, reorganization, redesign of services, and execute complex projects. She works collaboratively and in partnership with physicians and all levels of staff with the goal of high reliability and always improving quality and patient outcomes. She's led numerous healthcare and construction projects – Satellite ED / HealthPlex, new Emergency Department, a Neighborhood Health Center, and a new Patient Tower building for the Joint Replacement Center and Comprehensive Rehabilitation Center, including brand new Operating Rooms. She is experienced in Disaster Management, Response and Recovery.
Marie leads with CarePoint Health in serving the communities of Hudson County. She works closely with the Jersey City Department of Youth and Recreations and the Jersey City Public Schools to mentor the vulnerable and underserved youth, help improve literacy, get them interested in their health, and encourage careers in healthcare. Working with the youth is one of the many ways she believes will help bridge healthcare disparity gaps and build stronger and healthier communities.
Marie studied at the St. Francis School of Nursing graduating Magna Cum Laude and recognized with the Clinical Excellence Award. She received her Bachelor's Degree in Nursing from St. Peter's University in Jersey City and a Master's Degree in Nursing and Family Health from Columbia University in the City of New York. She has a Doctorate in Nursing Practice from Rutgers University, formerly the University of Medicine and Dentistry of New Jersey (UMDNJ) in Newark and received the Excellence Award for Outstanding Academic Performance.
Marie has been recognized for excellence by the New Jersey State Department of Health and has been previously nominated for the Governor's award. She was awarded the Administrator of the Year in 2014 in the Commonwealth of Virginia by the Virginia Nursing Foundation. She is an accomplished author and has been published in the Journal of Nursing Administration and Nursing Management. In addition to receiving many awards, she's a Fellow of the American College of Healthcare Executives and a member of the American Organization of Nurse Executives. She is Board Certified in Advanced Nursing Administration, Medical-Surgical Nursing, and Advance Practice in Family Health from the American Nurses Credentialing Center.
Hoboken University Medical Center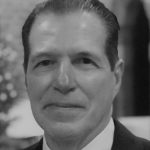 Anthony Gagliardi, MD, FACP, FCCP
Chief Hospital Executive | Chief Medical Officer - CarePoint Health Medical Group | Director – COVID Institute at Christ Hospital
Dr. Gagliardi has a wealth of experience in both clinical and administrative medicine. After graduating from UMDNJ-New Jersey Medical School in 1981, he completed his Internal Medicine residency at St. Vincent's Hospital in New York City, followed by a fellowship in Pulmonary Medicine at Memorial Sloan – Kettering Cancer Center. Soon after returning to St. Vincent's, he was named the Section Chief of Pulmonary Disease, and developed a combined pulmonary/critical care fellowship program. He then rose to the role of Chief Medical Officer at St. Vincent's where he remained for 11 years. Dr. Gagliardi later went on to serve as Chairman of Medicine at Barnabas Health – St. Barnabas Medical Center.
In 2013, he was appointed Chief Medical Officer at New York Presbyterian – Lower Manhattan Hospital and in 2016, New York Presbyterian – Weill Cornell Medical Center was also added to his responsibilities.
Dr. Gagliardi's focus has been on inpatient and outpatient, emphasizing quality improvement, physician recruitment and service line development.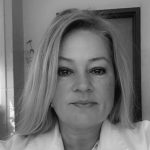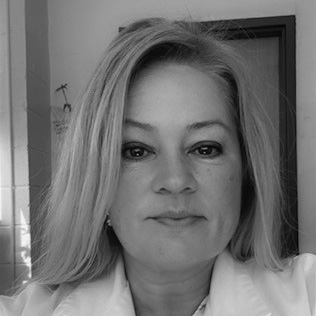 Nicole L. Rosso
Chief Nursing Officer and Vice President of Patient Care Services
Nicole L. Rosso embodies compassion and dependability on a daily basis at Hoboken University Medical Center as Chief Nursing Officer and Vice President of Patient Care Services. Nicole has over 20 years of patient care service with the organization.
Her focus is on quality, efficiency, and safety. She is committed to ensuring the highest level of nurse competency for the organization and enjoys developing and implementing strategies to solve complex patient care problems. 
Nicole achieved her Nurse Executive MSN in management and leadership from Chamberlain University, a Bachelor of Science in Nursing from Saint Peters College, an Associate Degree from Saint Peters College, and Nursing Diploma from Christ Hospital School of Nursing. Through active involvement with the American Organization for Nursing Leadership, Nicole has maintained her certification for many years.
Nicole was born and raised in Hoboken, and with pride, she is very active in the community. She was the Honorary Italian Woman of the Year- Hudson County Board of Chosen Freeholders 2016. She has received the Proclamation from The City of Hoboken in 2021 for innovative strides during the pandemic. Nicole was recognized as one of the Top 22 Females to Watch in 2022 in a local business publication. Her continued achievements will assist with nursing excellence to advance the achievement of strategic goals, optimize clinical outcomes, enhance employee engagement, and promote the best patient experiences at Hoboken University Medical Center.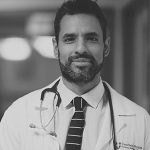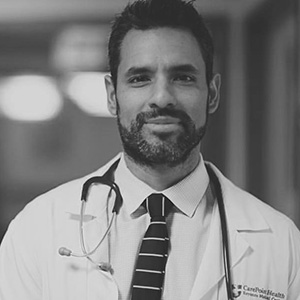 Alfredo Rabines, D.O.
Chief Hospital Executive
Dr. Alfredo Rabines is the Chief Medical Officer for CarePoint Health Bayonne Medical Center for over three years. He aspires to establish operational and clinical improvements, focus on quality of care and patient safety, and deliver a compassionate and welcoming patient experience. He is proud to be recognized for his top hospital Press Ganey Scores in his Emergency Medicine clinical role.
Alfredo has been with CarePoint Health since 2015 when he started his role as Emergency Medicine Director. In November 2018 he was named Assistant Chief Medical Officer and then Chief Medical Officer of Bayonne Medical Center in February 2020. He has led several hospital committees including Throughput, Credentialing, Sepsis Care, Patient Safety, Utilization Management, Transitions in Care and the System Quality Committee.
Alfredo graduated from Cornell University, with an undergraduate degree in Biology and Society from the College of Arts in Science. He obtained his medical degree from Philadelphia College of Osteopathic Medicine and completed his emergency medicine residency at St. Barnabas Hospital in the Bronx, New York. He was chief resident and awarded Most Compassionate Resident Award. At NYU Lutheran Medical Center, in 2013, he held the role of Emergency Medicine Director of Quality and, in 2015, completed the Clinical Quality Fellowship Program (CQFP) lead by the United Hospital Fund and the Greater New York Hospital Association.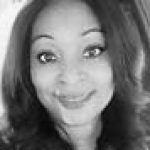 Trina-Boyd Clyburn, RN, BSN, MSN
Chief Nursing Officer
Mrs. Trina -Boyd Clyburn, RN, BSN, MSN Chief Nursing Officer for Bayonne Medical Center is an innovative, transformational Nurse Leader. She joined CarePoint Health September of 2001.
She provides direct oversight of daily operations for our nursing teams. Her focus is enhancing BMCs unique team-based culture care by focusing on evidenced based practice, quality, safety, patient satisfaction, and employee morale. She continuously collaborates with Our Nurses, Physicians, Patients, and Community to embody the organization's culture, vision, and values. Mrs. Clyburn is known for her dedication to excellence and professionalism. She provides a strong administrative and clinical atmosphere that promotes staff education, development, and cohesion between all disciplines.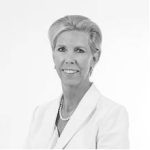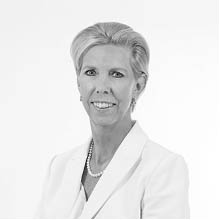 Ann P. Logan, RN, PhD, NEA-BC
Executive Liaison - System Wide
Ann P. Logan is a passionate and committed leader with a proven record in operations, and a change agent to promote culture change, raising the bar for nursing clinical practice. With over 35 years of leadership experience, Ms. Logan has served as Chief Hospital Executive of Hoboken University Medical Center since 2017, and COO since 2014, responsible for overall fiscal and operational oversight of 333 bed hospital.
She joined CarePoint Health in 2013, as Chief Nursing Officer. Prior to this, she served as the Senior Vice President/Chief Nursing Officer at Inova Fairfax Medical Campus in Falls Church, Virginia. Ms. Logan spent 14 years with Solaris Health System in Edison, NJ, where she had progressive leadership positions including Senior Vice President/Chief Nursing Officer, Director of Critical Care, System Director Perioperative Services and Assistant Vice President Nursing of Muhlenberg Regional Medical Center. In addition to administrative experience in multiple clinical settings, Ms. Logan's key strengths include the ability to rapidly evaluate organizational culture and performance and align constituents in the development of a sound organizational vision and possesses excellent interpersonal skills.
Ann is actively involved in the community and serves as co-chair of the HUMC Community Advisory Board and also on the Nurse Advocacy Committee of the Organization of Nurse Leaders – NJ Chapter. Ms. Logan is also a Board member on the Hudson County Chamber of Commerce, and a member of Hoboken Leadership Roundtable – Stevens Institute of Technology. Her leadership at HUMC has led to the growth of the Hoboken Neighborhood Health Center, which provides of 25,000 clinic visits per year to community members. In 2019, Ann and HUMC were recognized at the North Hudson Community Action Corporation's 25th Anniversary Event. In 2020, HUMC was recognized by Lown Institute Hospital Index as #1 in NJ for Commitment to Providing High Value Care. Ms. Logan holds a PhD from Kennedy-Western University, a master's degree in Nursing Administration from Wagner College, and a bachelor's degree in Nursing from Kean University. She is a graduate of the School of Nursing of East Orange General Hospital and obtained the Healthcare Forum Leadership Fellowship.
In addition, she is the recipient of several leadership awards including: Diva and DON Leadership Award from Institute for Nursing 2016; New Jersey League for Nursing: Nurse Excellence Award 2009; New Jersey Organization of Nurse Excellence: Distinguished Service Award, 2008; and Solaris Health System: Nursing Administration Excellence Award 2001; Hudson County Woman of the Year – COVID Efforts 2020; Honorary Irish Woman of the Year – Hudson County Board of Chosen Freeholders 2020; Honorary Italian Woman of the Year – Hudson County Board of Chosen Freeholders 2019; Hudson County Women of the Year in Healthcare 2021; Speaker at United Nations Association Northern NJ Chapter: Resiliency and Sustainability.